Chairman of McKinsey & Company, Asia, on the strengthening of ties between emerging markets
October 27, 2017
• 0 Comment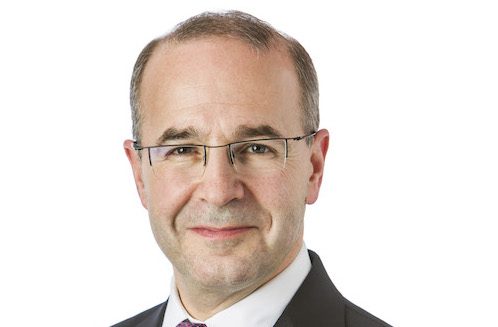 Kevin Sneader, chairman of McKinsey & Company's Asia offices, has seen remarkable changes take place since he first moved to the region in 1995. Back then, China had yet to join the World Trade Organisation (WTO), and Jack Ma—who became China's top tycoon with his Alibaba empire—was just starting to tinker with the internet.
Today, Asia is a central engine of global growth, not just as a manufacturing hub but also increasingly as a purveyor of advanced technology in robotics, big data and artificial intelligence. And its regional kingpin, China, is reshaping global infrastructure and trade dynamics.
At the Global Financial Forum Mr Sneader's panel, Goodbye World, Hello Regions, will explore the rising importance of regional trade and infrastructure deals, of which the One Belt, One Road (OBOR) initiative is the most ambitious—but not the only—example. Despite much talk of protectionism in the global economy and data showing a fall in global trade in recent years, there is no lack of appetite for deeper integration and collaboration at a regional level.
OBOR, in particular, could connect disparate regions that have long been fragmented or isolated. Mr Sneader, whose expertise spans sectors including consumer goods, retail and health, believes the initiative, while complex to deliver, holds great promise. "One Belt, One Road has the potential to be one of the world's largest platforms for regional collaboration," he argues. "It's an ambitious plan with goals that, if realised, could impact about 65% of the world's population, about one-third of the world's GDP, and about one-quarter of all the goods and services the world moves."
Mr Sneader, a conference speaker at high-profile events and gatherings including the World Economic Forum, the International Advisory Council of the Mayor of Beijing, Tsinghua University, the Singapore Leadership Summit, the World Internet Conference and the Milken Institute, sees a thriving community of investors and policymakers seeking to shape future regional development deals. "What was most striking at the recent OBOR summit in Hong Kong … was the sheer number of people who attended, the breadth of the countries they represented and the businesses they were part of. Leading construction companies, financial companies and advisory firms were all looking to be involved."
A rising tide: Asia and the Gulf
The Gulf countries, and the UAE in particular, stand to gain from initiatives such as OBOR and general Asian expansion in global trade and investment. "Relations between China and the UAE have been getting stronger over recent years," notes Mr Sneader. McKinsey's own figures indicate that China-UAE trade stood at US$60bn in 2016 and is expected to grow to US$80bn in 2018, making China one of the UAE's biggest importers. Similarly, the UAE accounts for around one-third of trade between China and the countries of the Gulf Co-operation Council (GCC).
In the finance sector, the engagement is also strong as the two countries develop financial and commercial hubs. Several Chinese banks have put down roots in the UAE, including the Industrial and Commercial Bank of China, and the National Bank of Abu Dhabi has operated in Shanghai for some time. The UAE was also a founding member of the Asian Infrastructure Investment Bank (AIIB), touted as a rival to the World Bank, and there are around 4,000 Chinese enterprises operating in the UAE. "Many of these are using the DIFC [Dubai International Financial Centre] as an access point to larger markets," says Mr Sneader. "To date, this has been a mutually beneficial relationship."
How might this relationship develop in the future? "Collaboration will need to move from resources to technology, and the focus will need to become about developing a more comprehensive partnership around building human capital, enhancing people-to-people ties—at the moment, very little is spent on tourism between the two countries—and capturing the value of innovation," Mr Sneader says. "Industries such as e-commerce, clean energy and regional finance and logistics could be the next steps and are also the most interesting from a growth perspective."