Vice president of the World Bank, Middle East and North Africa, on the need for economic inclusion and private investment
October 27, 2017
• 0 Comment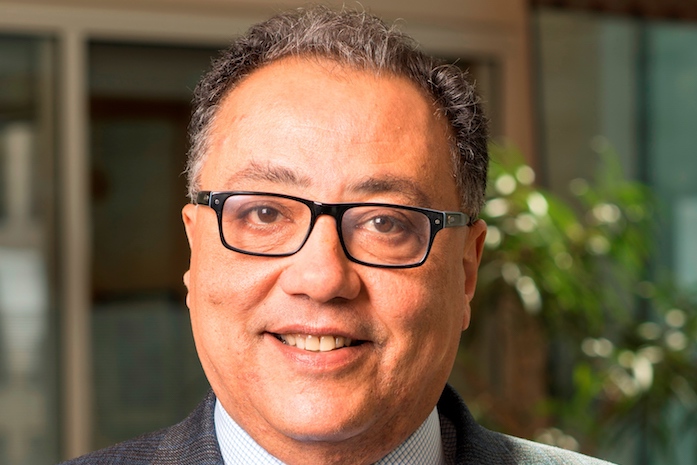 Hafez Ghanem, vice president of the World Bank for the Middle East and North Africa (MENA), has a deep and historically informed perspective on the challenges facing the region and the most promising ways to overcome them. In his current role Mr Ghanem leads the World Bank's engagement with 20 countries, with a portfolio of projects, technical assistance and grants amounting to over US$13bn. While his institution is focused on reducing poverty, it also works extensively on technical support to more affluent economies, including those of the members of the Gulf Co-operation Council (GCC).
Before assuming his current position at the World Bank in 2015, Mr Ghanem gained 24 years of experience (from 1983 to 2007) at the Washington-based institution. He subsequently served as assistant director-general at the Food and Agriculture Organisation (FAO) of the United Nations and then became a senior fellow at the Brookings Institution, where he led the Arab economies project, focused on the impact of political transition on Arab economic development.
Mr Ghanem believes that greater opportunities for young people, women and those in lagging areas are key to the long-term success of MENA—and the foundation of any successful growth strategy. Renewal of the social contract was one of the four pillars in the World Bank's 2015 strategy for the region, and Mr Ghanem believes there has been progress, albeit uneven. "There is more recognition of the problem, and increasingly governments and institutions are aware of it and doing more work, with more programmes targeting youth, more programmes targeting women and more for lagging regions."
Renewing the social contract is partly about inclusive policies, but it also requires investment in infrastructure and reconstruction to generate more sustainable and dynamic growth across wider geographies. Not all of this investment can come from government, presenting an opportunity to investors with the right understanding of local dynamics. At the Global Financial Forum, Mr Ghanem will lead the Gulf Finance Goes Global panel, where experts will discuss how the region's financial markets can continue to attract foreign investors.
"We should minimise public-sector spending on infrastructure and try to bring in, to attract as much as possible private investment," argues Mr Ghanem, who holds a bachelor's and master's degree in economics from the American University in Cairo and a PhD in economics from the University of California, Davis. "We are seeing that increasingly happen, for example with investment in solar power in Morocco through public-private partnerships, and similar investments in Jordan and Egypt by the private sector."
"The question we are asking is, how can we attract the private sector to invest more in infrastructure? What kind of regulatory reforms are needed to help the private sector, to make it more attractive, and is there a need for the public sector to share the risk, to make it easier for private funding to flow to the region?"
The diversification imperative
Looking ahead, many Middle Eastern countries—and especially those in the GCC—also need to be thinking about diversifying their economies away from oil. Mr Ghanem believes Dubai is proving a regional trendsetter here. The emirate has steadily expanded its services and the non-oil economy, including financial services, leisure and tourism, the media and real estate. Other countries, he says, have been influenced by its lead.
Dubai's success at diversification is attributable to "a good business environment, good infrastructure, and good policies and regulatory frameworks", according Mr Ghanem. He adds: "I see increasingly countries in the region moving in that direction and trying to diversify into tourism, to develop a service economy, to develop financial services. I believe Dubai is a great example, and other GCC countries are learning from that."